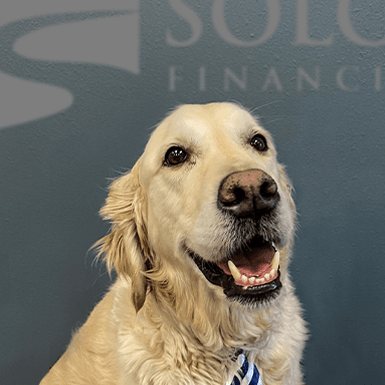 As our Male Chief Comfort Officer, Koda provides our office with furry and faithful companionship, and is quick to greet any and all who enter our office. He has a special fondness for anyone who brings him yummy treats. Thanks to his love for fine cuisine, we can always count on Koda to ensure no leftovers from lunch are left behind. Koda provides an even keel attitude as part of the SFG Team. It truly is a dog's life and Koda soaks up every minute of it.
Get to know Koda
Favorite Food: Steak…(who are we kidding, he loves ALL FOOD!!!)
Favorite Activities: Playing fetch, hikes, walks, swimming and car rides with Dave.
Hidden Talents: Singing to a harmonica, balancing treats on his nose.