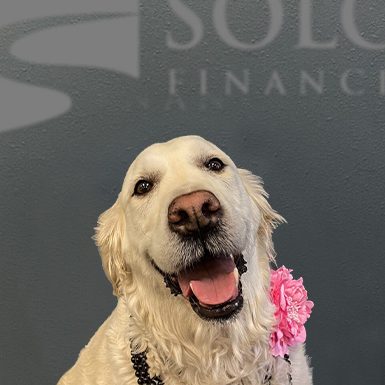 As our Female Chief Comfort Officer, Maya has a keen sense when clients have a heavy heart and may need a little pick-me-up. Maya is known to snuggle up next to clients and look up at them with her caring eyes. It's hard not to melt when she gives you "the look". Not only does she love on our clients, she also provides encouragement to our team. Walking from office to office she greets them with a wet nose on their arm and a tail wag.
Get to know Maya
Favorite Food: Lunch Meat or any table scraps.
Favorite Activities: Chasing birds while hiking with Dave and watching squirrels in trees. Don't forget tummy rubs, lots and lots of tummy rubs!
Hidden Talents: Empath, able to speak, fetch, and swim.