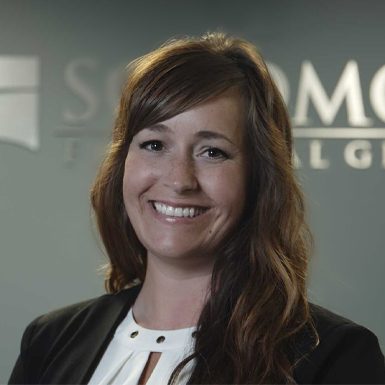 Office Manager and Director of Marketing
Upon entering our office, Julie Oden will be there to greet you with a handshake and a warm smile. As Solomon Financial Group's office manager and director of marketing, she looks forward to developing relationships and helping others as well as coordinating and facilitating events.
Born and raised here, Julie is a proud native of the Wenatchee Valley and brings with her over 15 years of experience in the financial services industry.
Julie loves spending time with her family outdoors. She and her husband are currently building a home in Cashmere where their three boys can roam the same foothills they were brought up on.
"People will forget what you said, people will forget what you did, but people will never forget how you made them feel."
—Maya Angelou