Meet The Team
---
Our mission is to guide retirees and pre-retirees to and through retirement with compassion, transparency and trust that they may enjoy a more secure financial future.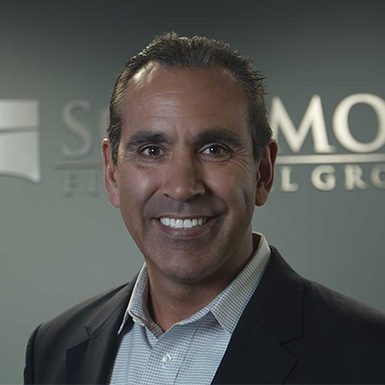 David Solomon
Founder/Lead Advisor
As a dedicated financial advisor for more than two decades, David Solomon proudly assists individuals and their families in navigating their golden years. Dave is the founder of Solomon Financial Group, Inc. and has been serving the residents of the Wenatchee Valley and North Central Washington since 2002.
Dave credits his parents for his commitment and passion to serve others. He lost his father to ALS when Dave was 20, and then his mother to bone cancer. Both experiences made Dave even more aware of the importance of having a plan in place for hard times.
Before entering the financial industry, Dave served in the U.S. Army Reserve as an infantry trainer to new recruits. His military career taught him the personal guiding principles he adheres to today: to lead by example, act with integrity and take care of others.
Dave grew up on a small farm in Olympia. He graduated from Central Washington University with a Bachelor of Science in Business Administration/Marketing, and he now lives in Wenatchee. Dave has three grown children. Away from the office, he enjoys all the recreational activities North Central Washington offers, including mountain biking, hiking, camping and exploring lakes, plus climbing an occasional mountain.
Ready to Take The Next Step?
For more information about any of the products and services we offer, schedule a meeting today or register to attend a seminar.